Multi-Metro Event
NAFTA & Staying Ahead of Trade Law Changes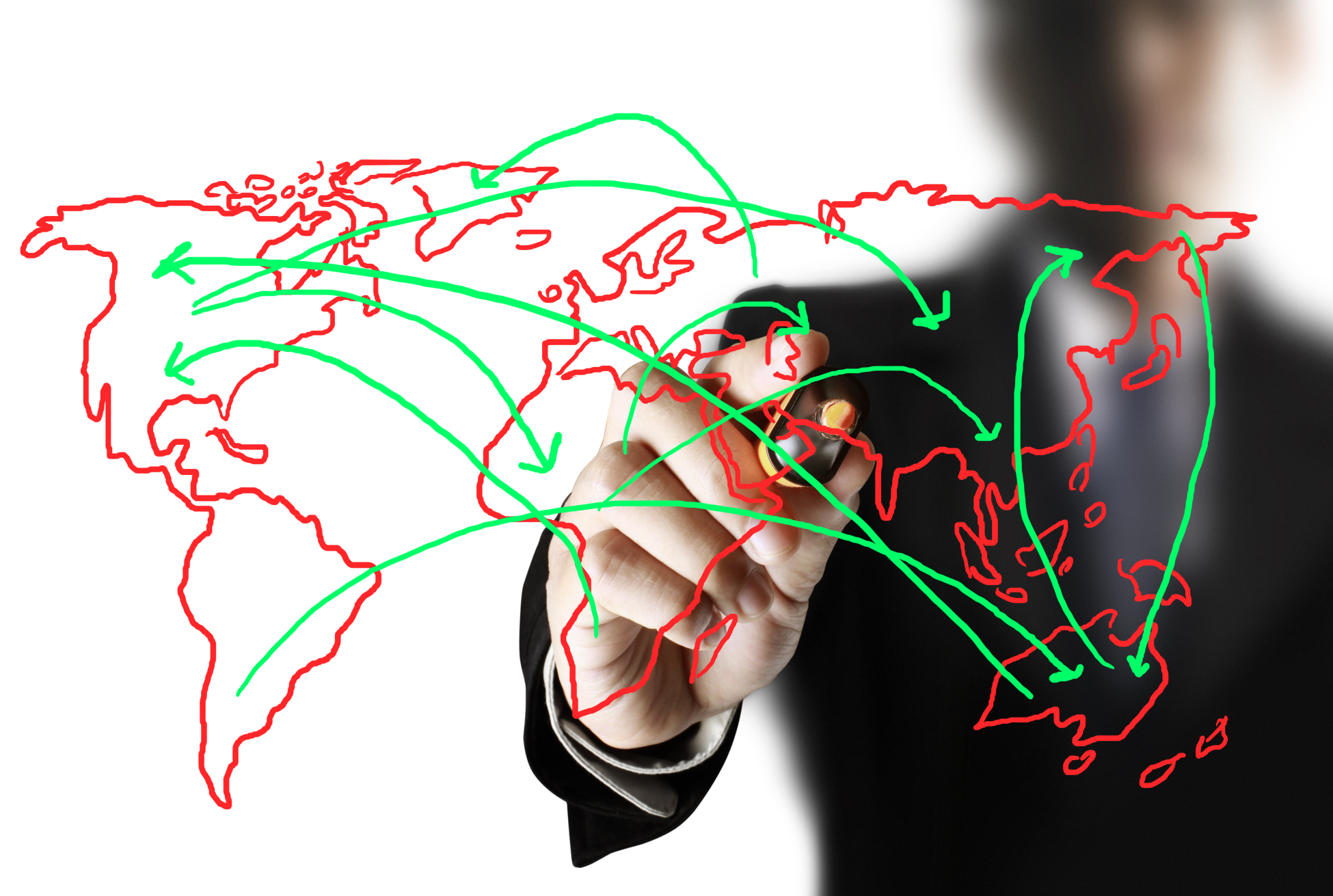 Trade deals, rules and laws are changing weekly. Stay ahead of the changes by hearing from more than a dozen top legal experts at Polsinelli law firm in a virtual event and an in-person event at seven Polsinelli offices in Denver, Phoenix, New York City, Wilmington, Chicago, Washington, DC and San Francisco.
You may attend from anywhere in the world via the comfort of your laptop, tablet or smart phone. Or attend at any of the offices.
The conversation will be led by Melissa Proctor, Shareholder, International Trade at Polsinelli, and includes a dozen more legal experts in other offices and segments.
For the rest of your life you will not have access to this much legal talent over a 2 hour period on critically important issues for your business, EVER.
Goal: Hear from legal experts in multiple segments about how changes in trade between countries can impact your company, and what to do about it.
Who Should Attend: CEOs, COOs, CFOs, SVPs, General Counsels, EVPs of finance, sales, marketing and more who are looking to grow and need up-to-date information.
Speakers (Speaking Location / GC Metro)
Melissa Proctor – Phoenix Office / "Key International Business and Trade Developments in the 1st Year of the Trump Presidency"
Mike Patterson – Phoenix Office / "Mexico, NAFTA and the Impact on US Companies"
Richard Levin – Denver Office / "Introduction and Future of FinTech"
Tom Gemmell – Chicago Office / "Recent Aerospace/Defense Developments and Impacts on US Companies"
David Clough – Chicago Office / "Recent Developments Impacting Pharma/Medical Devices"
Milan Vinnola – Denver Office / Available, re: Intellectual Property
Mike Rosenthal – Chicago Office / "Global M&A with a Focus on China"
Jeff Goldman – Chicago Office / Available, re: International Tax Questions
Dov Scherzer – New York City Office / "Data Privacy, Cyber Security, Impact of New Global Data Privacy Regulation"
Greg Jacobs and Erin Felix – Washington, DC Office / "Country of Origin, Buy American Order"
Richard Zolezzi – San Francisco Office / Available
Chris Ward – Wilmington, DE Office / Available
Moderator: Doug Bruhnke, CEO/founder at Global Chamber
When: September 12th, 8:00am Pacific US (networking), 8:30-10:30am PT (program)
Where: 7 Locations and Virtual via Zoom
Virtual 8:30am Pacific Start Program (9:30am MT, 10:30am CT, 11:30am ET)
8:00am Pacific Networking / 8:30am Pacific Start Program

San Francisco – Polsinelli, Three Embarcadero Center, Suite 2400, San Francisco
Phoenix – Polsinelli, One East Washington, Suite 1200, Phoenix

9:00am Mountain Networking / 9:30am Mountain Start Program

Denver – Polsinelli, 1401 Lawrence Street, Suite 2300, Denver

10:00am Central Networking / 10:30am Central Start Program

Chicago – Polsinelli, 150 N Riverside Plaza, Suite 300

11:00am Eastern Networking / 11:30am Eastern Start Program

New York City – Polsinelli, 600 3rd Avenue, 42nd Floor, New York City
Wilmington – Polsinelli, 222 Delaware Avenue, Suite 1101, Wilmington
Washington, DC – Polsinelli, 1401 I Street, NW, Suite 800, Washington DC
Biographies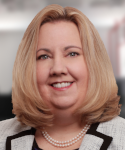 Melissa Proctor is a Shareholder in Polsinelli's Phoenix office. Melissa has advised clients on a wide array of issues involving international trade, customs law, export controls, and economic sanctions. She has spoken before trade associations and industry groups on a variety of international trade topics, as well as California Proposition 65, conflict minerals reporting, the FTC and California "Made in the USA" standards, and consumer product safety. Melissa advises on importing requirements, as well as exports and re-exports of items (including encryption) under the Export Administration Regulations and defense articles and services subject to the International Traffic in Arms Regulations.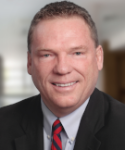 Mike Patterson is a Shareholder in Polsinelli's Phoenix office. A business lawyer, Mike focuses on corporate, compliance and securities matters and has extensive experience with domestic and international mergers and acquisitions, joint ventures, strategic alliances, equity and debt offerings, foreign direct investment, EB-5 investments, general corporate matters, distribution, agency and licensing matters and market entry strategies. He regularly advises U.S. and foreign clients in connection with the establishment, structuring, and compliance of their international operations, including the establishment of international distribution networks.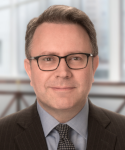 Richard Levin is a Shareholder in Polsinelli's Denver office. He brings his experience as a senior legal and compliance officer on Wall Street and in London to bear in advising clients on corporate, securities and regulatory issues. Richard's practice focuses on the representation of early stage and publicly traded companies in the FinTech space, including investment banks, broker-dealers, investment advisers, peer to peer lending platforms, digital currency trading platforms, alternative trading systems (ATSs), and exchanges. He has been advising these clients on legal and regulatory issues since the start of electronic trading in the late 1990s.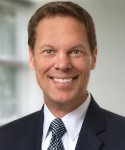 Tom Gemmell is a Shareholder in Polsinelli's Chicago office. As a former fighter pilot and son of a supplier to the Big Three auto manufacturers, Tom has hands-on experience in the aerospace and automotive industries and, in the courtroom, brings a mission-oriented focus to the advantage of industry clients. Tom has jury and bench tried cases in federal and state courts nationwide and represents clients in, among others, the aerospace, automotive, health care and manufacturing industries. Tom is also Lead of the firm's Transportation and Logistics practice and Co-Lead of the firm's Unmanned Aircraft Systems and Advanced Robotics practice and Aviation practice. In aviation and aerospace/defense, Tom represents commercial airlines, corporate flight departments and defense contractors in litigation and intellectual property matters. Relating to Unmanned Aircraft Systems, commonly referred to as "drones," Tom is proficient in FAA regulations, UAS technologies, and operations in the national airspace. He represents clients across a wide range of industries, including energy, agriculture, real estate, communications, mapping, mining, railroad, higher education, and movie and television, and is among the first to obtain FAA authorization for the commercial use of drones.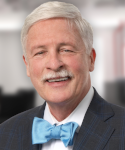 David Clough is a Shareholder in Polsinelli's Chicago office. As a lawyer, litigator, and microbiologist, David focuses his practice on protecting worldwide intellectual property rights on behalf of biotechnology and pharmaceutical companies. David also collaborates with clients on designing and implementing global IP strategies. Businesses frequently turn to him for IP due diligence analysis in multibillion-dollar acquisitions. David represents clients before courts and administrative agencies and in private mediation and arbitration. He also guides clients through re-examination proceedings and European oppositions. Tapping both his legal and scientific backgrounds, David also has experience prosecuting applications and rendering opinions on patents in the medical arena.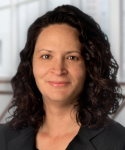 Milan Vinnola is an Of Counsel in Polsinelli's Denver office. She leverages her prior hands-on, industrial experience with the FDA and her understanding of biotechnology and pharmaceutical technologies to offer clients real world perspective and guidance in her intellectual property practice. She brings her experience and insight to provide regulatory and compliance advice to US and multinational pharmaceutical, biotechnology, and medical device companies regarding FDA approval processes, Hatch0Waxman issues, good manufacturing practices (GMP), labeling issues, and product promotion issues. In the transactional area, Milan works closely with corporate and licensing attorneys in license drafting and IP diligence matters. Milan's IP diligence work includes assessment of the strength and weakness of client and third party patent portfolios, evaluation of freedom to operate issues and strategic recommendations for maximizing value of developing patent portfolios. Clients also benefit from insights Milan gained from previous experience as a United States Patent Examiner.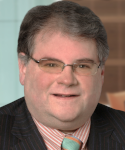 Mike Rosenthal is a Shareholder in Polsinelli's Chicago office. In representing growth companies, Mike's approach helps him become a resource to clients as they develop their financing and growth strategies. He assists them with issues around capital raising, commercial contracting, and general corporate governance. With more than two decades of experience representing entrepreneurs and management teams, as well as investors and financial sponsors (including venture capital and private equity funds, hedge funds, angel investors, and strategic investors), Mike helps clients effectively navigate financing transactions in a way that ultimately strengthens the relationship between the parties to the transaction, while still protecting a client's vital interests.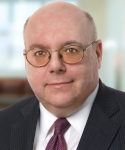 Jeff Goldman is a Shareholder in Polsinelli's Chicago office. Jeff has a wealth of experience in taxation of business enterprises, including corporate and partnership taxation, state and local tax, international tax and tax controversy. He has more than 25 years of experience representing clients in complex tax matters. Jeff frequently advises clients on structuring complex domestic international transactions; mergers and acquisitions; and financing transactions, restructurings, and reorganizations. He also handles complex tax controversies at audit, before the IRS Appeals Division and in court. Jeff has been involved in some of the largest tax controversies in the U.S., amounting to over $75 billion in tax adjustments. Jeff also advises clients on tax compliance issues and has represented numerous clients in connection with reporting foreign financial accounts and compliance with the Foreign Account Tax Compliance Act. He also handles state tax matters involving nexus, income tax and apportionment, sales and use tax, and voluntary disclosures.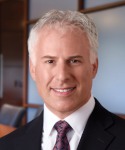 Dov Scherzer is a Shareholder in Polsienelli's New York office. He counsels clients in cutting-edge technology and privacy law matters, with a specific focus on global technology, outsourcing, internet and intellectual property transactions. From startups to Fortune 500 companies, Dov provides legal counsel at all stages of the corporate lifecycle. His business-first philosophy allows him to support clients, not only through the delivery of legal services, but also by adding value as a trusted business advisor. Based on his years of experience representing technology vendors and customers in highly-regulated industries like health care and financial services, he understands the various business models and the drivers that impact the parties involved.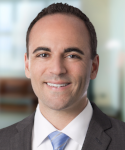 Greg Jacobs is a Shareholder in Polsinelli's Washington, DC office. He works with companies across all aspects of government contracts law and has obtained successful outcomes in bid protests before the Government Accountability Office and Court of Federal Claims and Contract Disputes Act claims before both Boards of Contract Appeals. Greg also has extensive experience in guiding clients through voluntary disclosures, and representing clients on bid protests, disputes, and compliance issues under state and local contracts. His practice crosses international borders to address international trade issues, including representing both investors and sellers before the Committee on Foreign Investment in the United States (CFIUS). Greg has also assisted clients with matters relating to export controls and global anti-bribery compliance.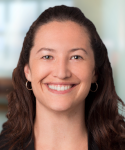 Erin Felix is an associate in Polsinelli's Washington, DC office. For 15 years prior to practicing law, Erin managed government and commercial contracts and subcontracts for one of the largest defense contractors in the United States. This unique, hands-on experience in the government contracts industry allows her to 'speak the client's language' and gives her an intimate understanding of contractors' business priorities and challenges. Erin counsels government prime and subcontractor clients through all phases of procurement, including contract negotiations, compliance, claims and disputes, bid protests, audits, and investigations.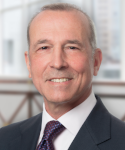 Richard Zolezzi is a Shareholder in Polsinelli's San Francisco office. He started his practice in New York working with manufacturers, financial institutions, and venture capital funds on their financing and mergers & acquisition transactions. Richard has a focused, practical approach to problem solving. He attributes these skills to spending 10 years as the general counsel of a technology and services company, with subsidiaries in over 15 countries. Richard is also a frequent speaker on cross-border legal issues, particularly for companies investing in the U.S.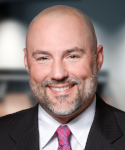 Chris Ward is a Shareholder, Managing Partner and Practice Co-Chair in Polsinelli's Wilmington office. He has represented clients in corporate bankruptcy, financial restructuring, bankruptcy litigation, and distressed asset sales for the last two decades. He has extensive experience in Delaware in addition to working nationally. Chris also serves on the Board of Directors of the American Bankruptcy Institute, which provides him with full-insight into the restructuring community. As Co-Chair of the Bankruptcy and Financial Restructuring practice and Managing Shareholder of the Delaware office, Chris routinely tackles financial restructurings, litigation, and asset sales with a creative and aggressive approach. He has significant experience in representing Chapter 11 debtors and Official Committees of Unsecured Creditors, which allows him to provide his clients with compressive insight into both sides of the restructuring industry. As a result, Chris advises his clients in situations where a negotiated resolution may be the appropriate course of action or, when an agreement cannot be reached, he aims to zealously push his client's interests forward in litigation.
About Polsinelli
Polsinelli is an Am Law 100 firm with approximately 800 attorneys in 20 offices, serving corporations, institutions, and entrepreneurs nationally. Ranked #17 for Client Service Excellence among 650 U.S. law firms, Polsinelli has risen more than 50 spots over the past five years in the Am Law 100 annual law firm ranking. Polsinelli attorneys provide practical legal counsel infused with business insight, and focus on health care, financial services, real estate, intellectual property, mid-market corporate, labor and employment, and business litigation. Polsinelli attorneys have depth of experience in 100 service areas and 70 industries. The firm can be found online at www.polsinelli.com. Polsinelli PC. In California, Polsinelli LLP. * 2017 BTI Client Service A-Team Report